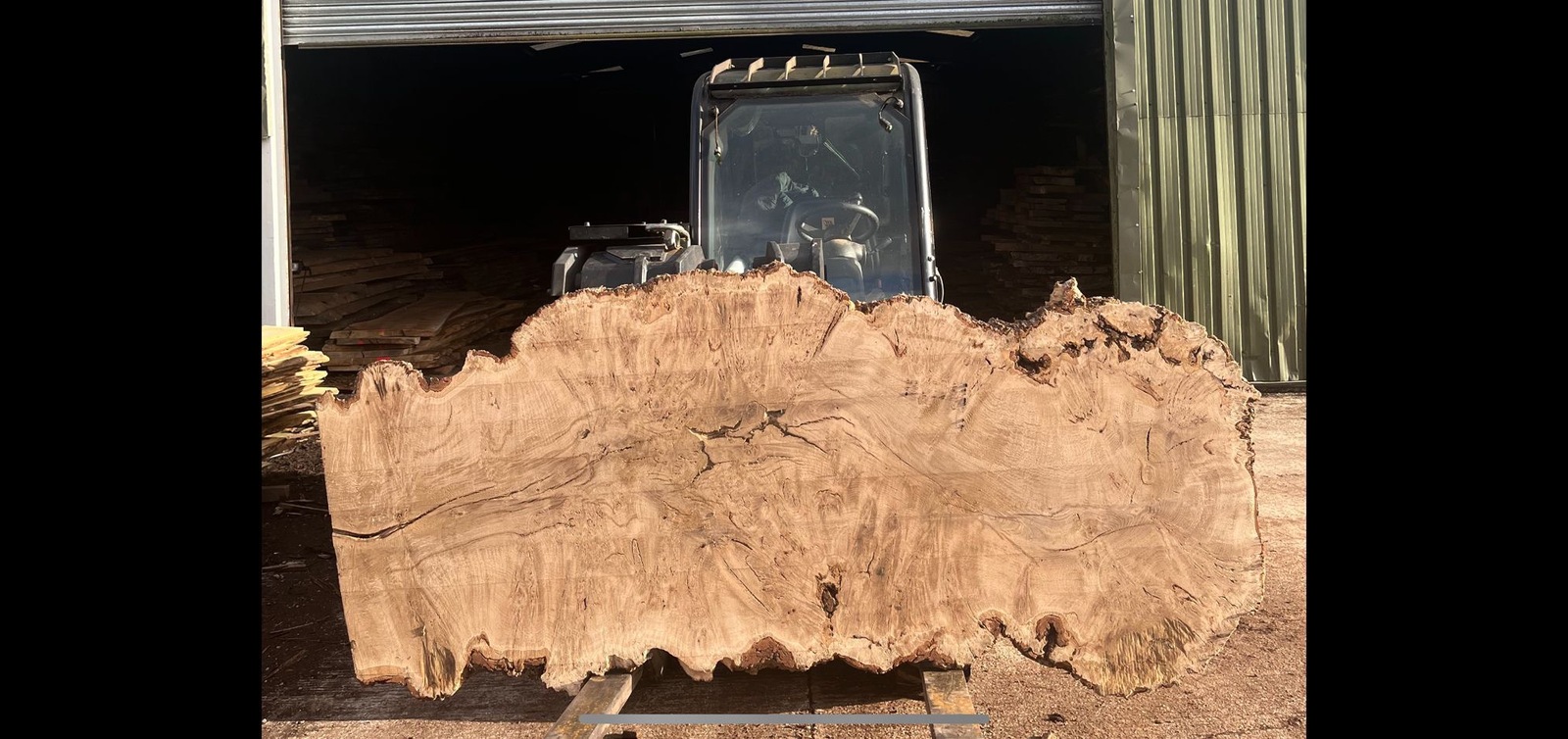 Welcome to our new website
A new view on traditional skills.
Nelson Butler & Son Ltd was set up in 1948 by Nelson Butler. Who bought the company then known as Prestwood's Timber from the Prestwood family which was, at that time, a third generation family business.
It dealt mainly with the agricultural trade, supplying sheep and cattle troughs, oak thatching pegs and general timber supplies. Nelson took it on and branched out into the supply of pit props for the coalmines and timber for the steel industry. He also developed the major part of the business, exporting veneer quality logs all over the world.
Nelson and Paul his son, ran the business this way up until the early eighties, they were joined by Carl, Nelson's grandson. Carl installed their first log drying kiln in the 1980's, so instead of exporting all their quality logs, they could now also cut and dry them in house for the British furniture trade.
We are one of the few remaining family run saw mills in the UK. Based in Lincolnshire we have continued to specialize in, and source homegrown hardwoods such as elm, oak, sycamore, walnut, and ash and it has been our business to select the best logs from the UK's forest stocks for three generations. We have been supplying kiln dried English hardwoods to high end cabinet makers throughout the UK and abroad for the last 25 years.

Established in 1948 Nelson Butler & Son is one of the few remaining family run Saw Mills left in the U.K. Specializing and sourcing English Walnut, Rippled Sycamore, Brown Oak, Rippled Ash, Tiger Oak and Hornbeam. We pride ourselves on giving a personal service, whether you need one select piece of timber or an artic load.
Nelson Butler supply to Architects, Builders, Oak Framers, Boat Builders, Furniture Makers Shop Fitters, Landscapers, Interior Designers, Fencing Companies, Gate Makers, Cabinet Makers, Joiners, Constructional Engineers (Bridges) and the Railway Network.